Parents Face Kids' Art Projects on Last Day of School
Strategies vary.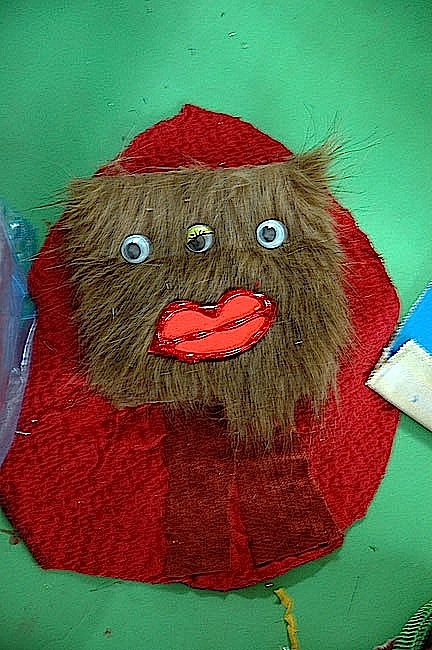 photo credit: Art Institute of Portland

S KIDS AROUND the U.S. race home from their last day of the school year with unidentifiable art projects in tow, parents once again are faced with the daunting task of encouraging their child's creativity while not knowing what the hell it is they're looking at.
Janet C., mother of a fifth grader, described her own personal dilemma.
"Jillian came home with something that looked like it was made of plaster of paris," the mother began. "She told me they each poured the mixture into a milk carton, and once it dried they were supposed to sculpt something out of it."
Janet held up Jillian's creation, which looked like a milk-carton-shaped block of plaster that had been hacked randomly with a knife.
"What can you say?" said Janet. "I used the word 'amazing' a lot."
Jillian's amazing creation has gone into immediate rotation as a door stop.
William H., father of seven-year-old Alex, held up a flesh-colored shiny blob with a clothespin sticking out of it.
"Luckily, he came right out and said it was a recipe holder, or I don't know what I would've said," explained William.
"The reason it's shiny is that Alex's teacher threw it in a kiln, in what must have been a last, desperate attempt to add pizzazz or something," said Alex's father. "I see absolutely no pizzazz here."
Other parents whose children are not so forthcoming may never know what has been brought into the house. In these cases, the next recipients are often grandparents, who, despite getting on in years, muster the fortitude to gush with remarkable believability.
In a related story, paperweight makers around the U.S. are taking their annual hiatus during the month of June, citing plummeting demand for their products.