Friends of Jennifer Garner Say She Refused to Read 'How to Hire a Nanny' Handbook
"One simply cannot afford NOT to read this excellent guide to hiring a suitable nanny," says friend of Jenn and Ben.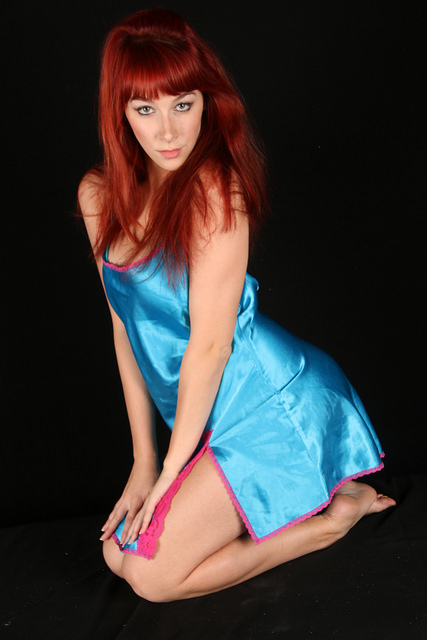 photo credit: swo81

EVERAL PEOPLE close to on-again-off-again couple Jennifer Garner and Ben Affleck are starting to speak out about the troubled pair, especially now that it has come to light that Ms. Garner apparently refused on repeated occasions to read what has become required reading among the rich and famous, namely the How to Hire a Nanny handbook.
"One simply cannot afford not to read this excellent guide to hiring a suitable nanny," said a confidant of Garner and Affleck. "We tried our best to get our lovely Jenn to read it, we really did," the friend recalled, "but she thought she could navigate those treacherous, hot-nanny infested waters on her own."
Highlights of the guide to hiring a nanny that will not destroy one's star-studded marriage include a brief questionnaire, found on page seven of the Introduction:
"Before we begin, we must insist that you are able to reply in the affirmative to our three basic questions!
1. Are you Hollywood Royalty? If you must ask, 'Pray tell, what precisely is meant by '"Hollywood Royalty?"' please kindly read no further and take your rightful place in a grocery checkout line and begin reading People magazine, because it is the closest you will ever come! Thank you!!
2. Have either you or your spouse appeared at least once within the last season on Ellen, The Tonight Show Starring Jimmy Fallon, AND Conan? Really!
3. Did you give things away, look charmingly into the eyes of the little audience people, and have glowing skin or lovely big guns as the case may be? Dimples when you smile? Extra points for dimples when you smile!"
Chapter One of How to Hire a Nanny offers two handy checklists to help steer wives away from what the guide calls "an unfortunate hiring decision that, although made with the best of intentions, will appear in retrospect to have sprung from the mind of a deranged wildebeest."
"Wives are strongly discouraged from considering applicants with one or more of the following characteristics:
Any female who:
- could be described as 'that young lady'
- is photogenic in any light whatsoever, especially low
- contains dimples (except in elbows)
- makes your husband laugh, smile, or want to help in the kitchen
- weighs one ounce less than early Melissa McCarthy
- knows the French word for 'dimple'
- has no surviving family
- gets on with the children
- makes you laugh, smile, or want to help in the kitchen.
Conversely, wives are encouraged to look for the following qualities in all potential nanny candidates:
- Stoutness."
Before Ms. Garner made what her friend called "that fateful decision to hire a nanny without a net," more than one close associate had left the helpful handbook at the doorstep of the couple's mansion, with various pages flagged for special attention.
"One can lead a starlet to the water hole of common sense, but one cannot make her drink, I'm afraid," lamented the friend.
"Perhaps our dear Jenn may benefit from the handbook she needs most of all now: How to Hire a Pool Boy."