Movie Execs Thank NSA for New Blockbuster Franchise, 'Boundless Informant'
"They have just saved us millions in brainstorming sessions alone!" gushes Hollywood producer.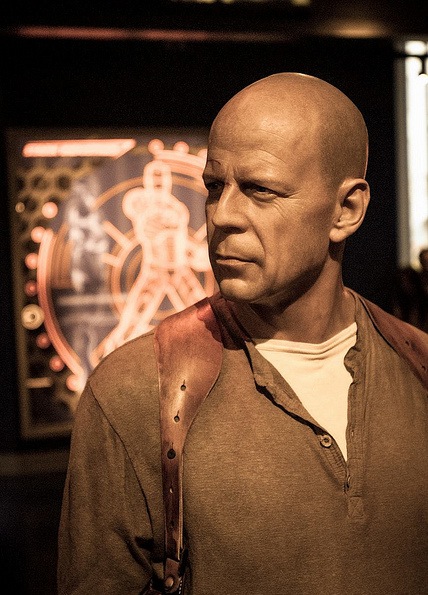 photo credit: LAphotographer.org

HE HOLLYWOOD film industry is all abuzz since the revelations that the National Security Agency named one of their surveillance schemes "Boundless Informant."
"Let's just say we've already phoned Bruce Willis and he is IN," said a Hollywood producer speaking on condition of anonymity, "although who am I kidding?"
Hollywood film executives have already met with top-ranking NSA officials to hammer out a deal for the rights to "Boundless Informant," according to the producer, "as long as our use doesn't infringe on the NSA's and vice versa," he said. "We won't peek at your live chats, and they won't hire catering for Megan Fox."
Coming up with a franchise concept is in itself a time-consuming process, so the NSA's "Boundless Informant" idea was greeted in Hollywood's film circles with cheers.
"They have just saved us millions in brainstorming sessions alone!" gushed the Hollywood producer. "Thanks to the creative department at NSA, all we need to add are the Roman numerals."
In Boundless Informant I, Bruce Willis plays Sam Garrett, a divorced, hard-nosed former PI who unwittingly gets caught up in Chicago's drug-syndicate wars. Megan Fox plays Witney Page, the beautiful, headstrong daughter of the police chief hot on Garrett's trail. Witney attends med school by day and strips for the syndicate by night.
"Sam uses his PI instincts, not electronic surveillance, to sniff out the bad guys," explained the producer. "And Witney gets Sam's attention, not via Facebook, but by being really hot," he added.
Future installments of the Boundless Informant series have yet to be developed, but NSA officials "will receive special invitations to be our honored guests at all of our premieres," said the Hollywood exec. "After all, we couldn't have done it without them."